PLASMA GENERATOR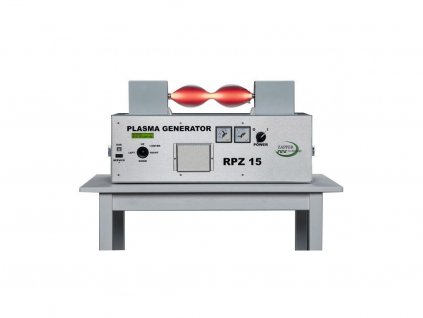 Plasma generator RPZ 15 with transport case. MY2022. Free installation, support and delivery costs incl. for Europe, USA, CANADA.
Code:

52
Plasma generator
– Your shield against bad bacteria
Now that traditional medicine is being reconsidered, viruses and bacteria may seize their chance to proliferate and take revenge for being suppressed for all these years. But not on our watch! A plasma generator for sale at Zapper Store is our crown jewel and the biggest nemesis of airborne pathogens that your home may be teeming with. It zaps those pesky microorganisms that make it hard for you to breathe, fuel your cancer symptoms, or expose your immune system to the unbearable blows of virus-ridden environments.
A plasma generator is an upgrade to a traditional Rife machine. It uses the same frequency-emitting technology while taking it up a notch with its range. Our plasma device generates its defensive power in Mode 1 (low range) or Mode 2 (high range) to zap the 'place invaders' at up to 900 kHz. No microorganism can get away with devastating your immune system when it's attacked with such a powerful germ-zapping machine.
Buy a plasma generator online
for home use
Our homes are inundated with bacteria and viruses. Even if you're super-serious about cleaning and use professional residential cleaning services, your place is likely full of microbes wreaking havoc on your body. No chemical agent, floor mop, or tidying-up secret can cope with all pathogens harbored in your property.
But there are high-quality plasma generators that destroy pathogens without chemical agents or anything that can make your home dangerous or uncomfortable. Our RPZ 15 machine is one of those. Designed for dual-mode zapping, it is best used in homes, offices, and other indoor spaces for your daily dose of good frequencies.
This germ-killing device has smart functionality, allowing you to fine-tune it for health-related purposes. With pre-set and configurable settings, you can adjust frequencies for a specific pathogen type or condition and switch between modes on the fly. All modifications and operation adjustments are made using unique software, which is included in the plasma generator price at Zapper Store.
Don't have a Ph.D. in software? You shouldn't get concerned about it. Our wholesale plasma generator can be set up and configured with some basic skills. Additionally, you will be guided by our staff during the process to acquire the necessary knowledge of operating and maintaining the machine at home.
Odorless and noiseless protection
If you think plasma generators may get in your way of relaxing at home, we've got some amazing news for you. Our RPZ 15 machine extends your comfort and virus protection without you having to settle for a mysteriously humming noise or chemical odors. The device will not become yet another trouble in your space as it:
Is almost noiseless

Emits no chemical or gas odors

Zaps germs quickly in both operation modes

Can add a touch of color to your interior design

Is energy-efficient
The machine can be bought from Zapper Store as a plasma generator supplier without third parties. Delivery fees are zero for those from the USA, Canada, and European countries.